Private Equity - Business Profile
As of 2022Q4, total AUM reached RMB 133.1 bn. (including integrated private equity fund-of-funds, customized fund-of-funds, private equity fund-of-funds in the secondary market, USD-denominated private equity fund of funds, etc.).
We use asset allocation principles to guide us in building robust market-leading portfolios, focusing on new investment funds, private equity secondary market funds and innovative fund investments.
Independently, we have built a system that covers hundreds of funds, and thousands of projects and consolidated it into our internal database. Through rigorous quantitative models and a unique investment perspective, we established a robust and systematic process for screening fund managers. We maintain a strong relationships with more than 100 of the good fund managers in the market, from a pool of over 200 tracked fund managers, investing in roughly 100 fund managers at any given time, with more than 210 sub-funds and more than 2800 indirect investment projects.
Gopher Asset Management is amongst China's first institutions to attain the Asset Management Association of China's "qualified private equity fund manager" certifications.
Our Timeline
2015

We issued our first Pre-IPO co-investment fund.

2014

2014 We issued our first USD-denominated fund-of-funds, increase early stage fund investment and co-investment projects.

2013

With market condistions favorable, we issued our first S fund.

2012

Proposed P+S+D strategy, of the three components, we choose to move forward with the S strategy.

2010

Noah Holdings is listed on the NYSE; in March, Gopher Asset Management registered; in May, we issued our first private equity fund-of-funds.


The Advantages of Private Equity Fund-of-Funds.
The benefits of investing in PE FoFs:
Diversify risk and lower minimum investment thresholds.
▪ Using fund-of-funds as a tool for diversification
▪ Horizontal coverage: PE FoFs can capture high-quality business opportunities from their inception to IPO, retaining the best resources and maximizing benefits.
▪ By lowering the minimum investment threshold, we are able to secure a far more scarce investment opportunities.
▪ We seize multi-industry and multi-stage investment opportunities, allowing us to agilely configure the fund.
Co-investment allows us to stand on the shoulders of the industry's giants, capturing rare investment opportunities.

Investment Philosophy

Investment Strategies

Product Introduction
Gopher Private Equity Funds-of-Funds can be divided into three product lines,RMB-denominated, USD-denominated and S Strategy (Secondary Market Investment).
We can reduce risks by diversifying assets and increase returns through selecting outstanding fund managers.
RMB Flagship Fund-of-Funds Product Line (P + D)
Market-oriented integrated flagship fund-of-funds:
1)First move advantage: Exclusively cover Sequoia, Fortune and other superstar managers.
2)Thoroughly discover, research and monitor outstanding investors, covering cutting-edge high-potential funds.
Proactive Co-investment: Seize market-spanning development opportunities and capture early-stage unicorns companies.
Sharp exploration, dispersing risk through diversification: Track top international fund-of-funds returns, refined risk dispersion.
2015

Gopher RMB Series Six

2014

Gopher RMB Series Five

2012

Gopher RMB Series Three

2011

Gopher RMB Series One
Gopher RMB Series Two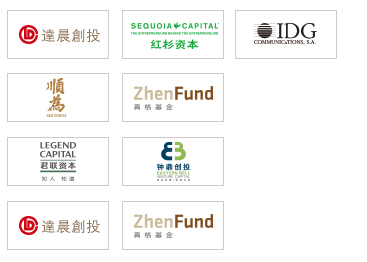 USD-denominated Flagship Fund-of-Funds Product Line
China's first USD-denominated fund-of-funds, using Gopher's dual currency advantage to leverage scarce high-quality venture capital fund shares
Benefit from mature capital markets by utilizing various overseas exit mechanism.
Industry spread: proactively target medical, TMT industries seeking to capture their explosive growth potential
Investment stage spread: focus on early stage VC funds to increase the probability of capturing a unicorn
2015

USD Fund Phase 2

2014

USD Fund Phase 1

S Series Fund
Focused on private equity market transferee secondary market shares and post fundraising added shares for new funds.
Capture scarce resources: The advantage of a fund-of-funds is that we are able to do early planning and preparation, allowing us to be the first-mover in secondary market opportunities
Length Layout: Through the S-strategy, we continuously overweight outstanding fund manager and shorten the payback period, creating advantageous returns on investment.
2015

2015 S-Strategy Series 2

2014

2014 S-Strategy Series 1

Contact
Institutional Investor

The Gopher private equity team, centered around fund-of-funds products, has been entrenched in the private equity industry for many years, accumulating a wealth of investment experience and becoming a proven market leader. We believe that our private equity products can rely upon their breadth of coverage, expert team and market influence to position themselves to best serve institutional investors' private equity investments needs.

Fund Manager

Gopher private equity fund-of-funds and private equity funds are dedicated to discovering the highest potential growth within the market. We hope to develop long-term co-beneficial relationships with the best teams in the industry. Gopher has a wide range of private equity fund-of-funds that can accommodate the various stages of the PE lifecycle, from inception to maturity. We pay comprehensive and sustained attention to such funds and a variety of industry-specific funds.